Today's freebie is a gender reveal party invitation, the super modern look with blue and pink stripes and dots are sure to get your guests excited about your news. Just print on A5 paper, fill it in and send to all your guests.
If you like our "Boy or Girl?" design for this free invitation then you'll love our matching gender reveal party printables, as usual available from our Etsy store.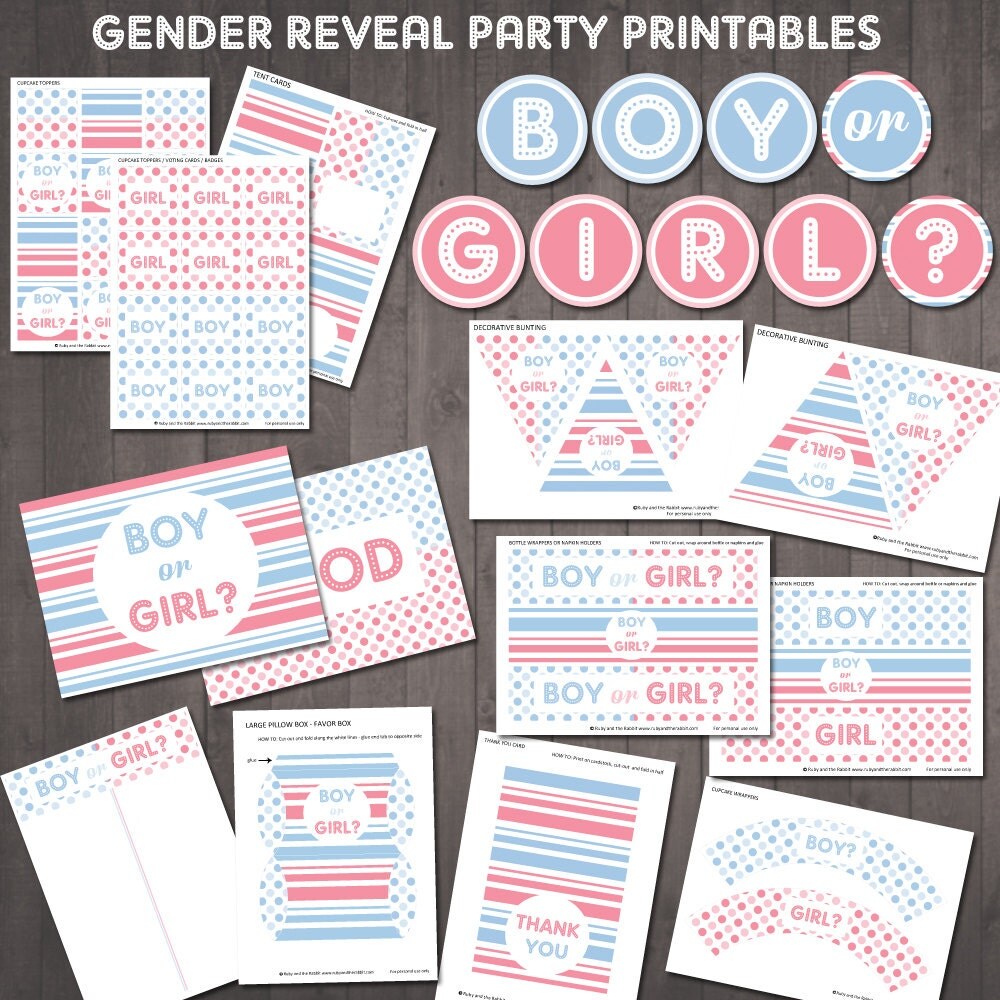 What's included in your digital gender reveal party pack?
* "BOY OR GIRL?" BANNER – 5 inch circles making up a full banner
* "BOY OR GIRL?" VOTING POSTER
* CUPCAKE WRAPPERS – 2 designs
* CUPCAKE TOPPERS – 2.5 inch squares can be cut as circles – 2 designs
* THANK YOU CARD
* BOY GIRL VOTING CARDS / BADGES – 2.5 inch squares – 2 designs
* DECORATIVE BUNTING – 2 designs large and small
* LARGE WATER BOTTLE LABELS / NAPKIN HOLDERS – 4 designs
* PILLOW BOX FOR FAVORS – large and small
* BLANK TENT CARDS – can be used as bag tags, place cards or food labels
* "BOY OR GIRL?" SIGN
* FOOD SIGN
* GIFTS SIGN
Happy printing!