After a long break, a couple of kids and a redesign we're back with some super cute free Christmas cards.
Forgotten to buy christmas cards? Can't get to the shops? Just want a freebie? No problem we've got you covered! Download and print today!
These free Christmas cards are decorated in bright red and green colours along with Santa himself, Rudolph and an adorable little elf. Just print on Letter or A4 size paper, cut out and fold. We recommend printing on a heavy cardstock paper.
Each card measures 3.5″ x 3.5″ when folded.
Need a last minute Christmas gift to pop into the card? How about matching Christmas gift certificates?The perfect way to give a gift you can't physically give on Christmas day or one that you can't wrap. They're editable online in just 5 minutes. Who said you couldn't come up with a fab gift at the last minute?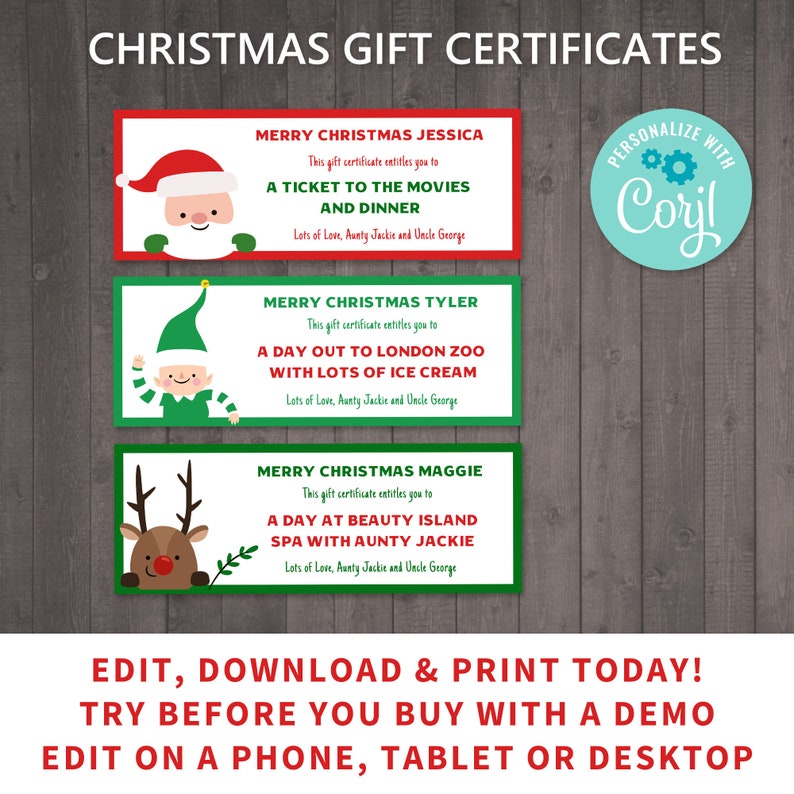 For those more organised with gifts waiting to be wrapped we've got matching editable Christmas gift tags, as usual available from our Etsy store.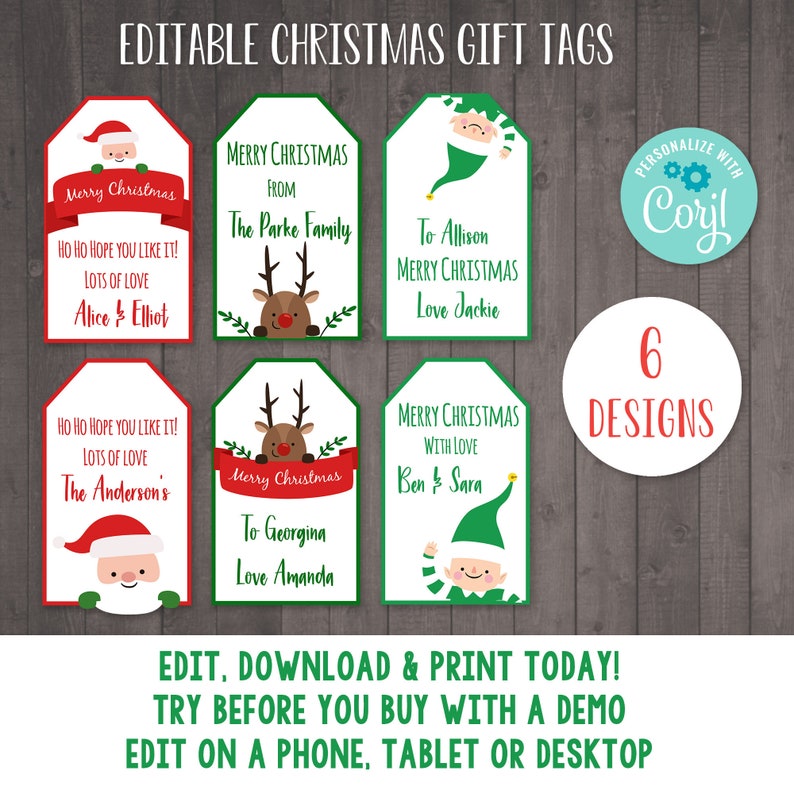 Happy printing and a very merry Christmas!