Organising a nautical theme birthday party? Invite all your friends with our totally free nautical party invitation. Decorated with a helm steering wheel and a bouy on a blue sea background, we think its super cute and we hope you do to. Download as a high resolution PDF with two 5″ x 7″ invitations on.
You can get the matching nautical Happy Birthday banner from our Etsy store.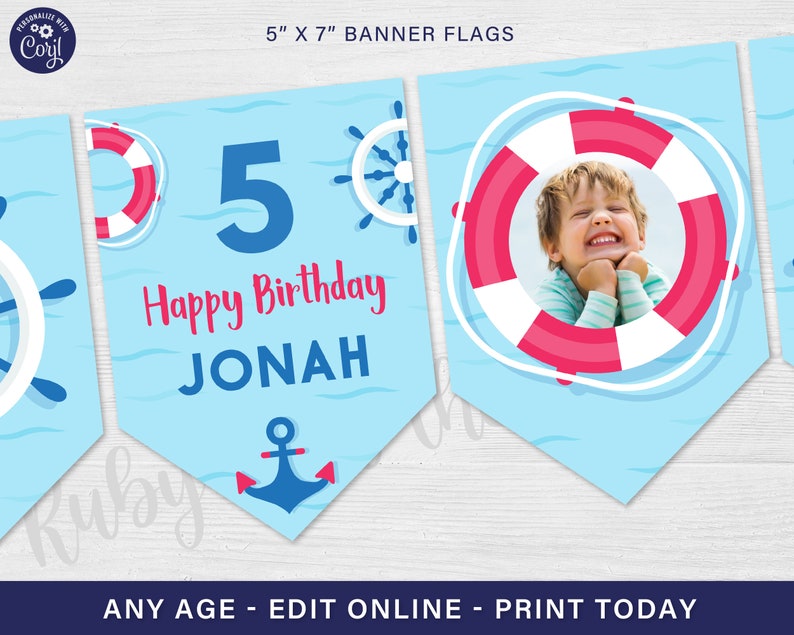 Each flag is 5″ x 7″ and editable online with an option to add a photo of the birthday boy or girl.